Rose-(Dry Doc,Quincy Dan,Top Deck filly) photo taken at 18 months
Fleet June Bug 2001 APHA Breeding Stock Mare
Bloodlines include: Bud Dee Norfleet,Mr. Norfleet,Coasters Two Bars,Scenic Robin Boy,Bully Hancock.

An outstanding mare and proven producer of quality perfomance and cow sense with gentle dispostions and lots of athletic ability.
FLEET JUNEBUG APHA BREEDING STOCK MARE
IN LOVING MEMORY OF "CINCO DE MAYO" 2006
Mi Cinco DeMayo-May you always run free with the herd in heaven. We will never forget you!!! Jun '06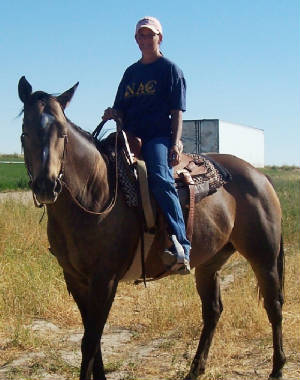 CINCO WE LOVE YOU!!!!